Beverages
Mr Pibb | Coke Zero | Diet Coke | Spite
Speciality Drinks
Wildberry Fruit Smoothie
$4.00
Strawberry Banana Fruit Smoothie
$4.00
Mango Fruit Smoothie
$4.00
Cocktails
Bloody Mary
Choice Vodka, bloody Mary mix, fresh lime juice, evolving spices, and garnishes.
Old Fashioned
Choice Bourbon, bitters, simple syrup, garnished with fresh lime and cherry.
Margarita
Jose Cuervo Tequila, triple sec, margarita mix. Available frozen or on the rocks, flavored or classic lime.
Teas
Long Island Or Long Beach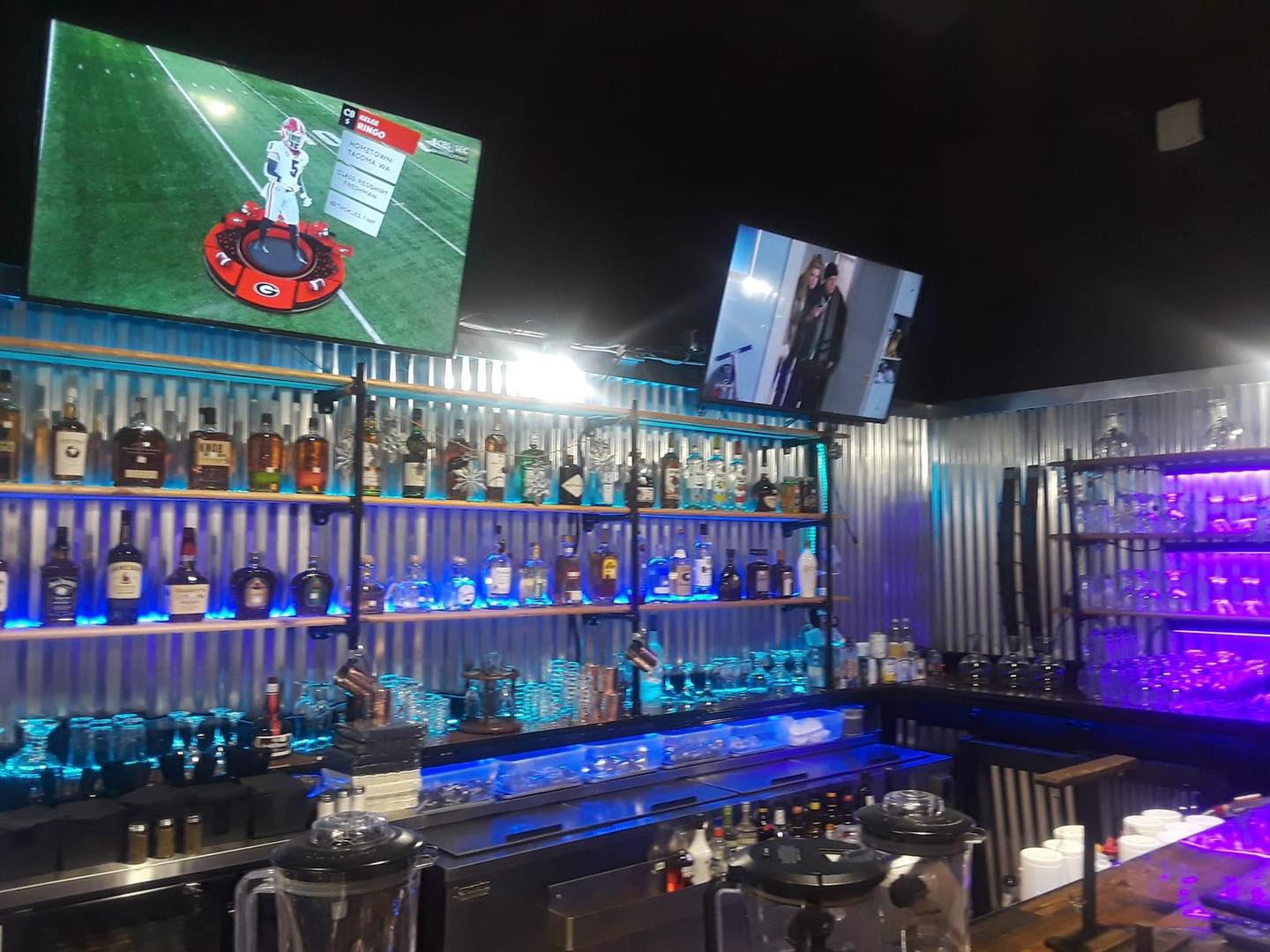 Signature
Black Diamon
Red Berry Ciroc, Blue Curacao, Cranberry Juice, Splash of grape juice, and fresh lemon juice
Miners Marg
Perfect blend of Teremana Blanco Tequila, Cointreau, and fresh mine juice topped off with a splash of lemon juice
Baby Mine
Jameson Irish Whiskey, simple Syrup, Fresh lemon juice shaken with blackberry jam.
Mango- Pina
Frozen layered blend Captain Morgan Parrot Bay Mano Rum, mango puree, coconut milk, pineapple juice, crushed pineapple, topped with whipped cream and an orange slice
Martinis
Dust N' Dirt
A smooth mixture of Godiva chocolate liqueur, Creme de Cocoa, Grey Goose, hint of Baileys and Cream, dressed in chocolate syrup
Lemon-Berry
Tito's Vodka, Triple Sec, Blackberry Schnapps, Simple Syrup and lemon juice with a sugar rim
Wine
Chardonnay
Sutter Home, Kendall Jackson
Cabernet
Sutter Home, hilltop J Lohr Cabernet Sauvignon
Merlot
Sutter Home, Robert Mondavi, Private Selection Stella Rose Rosso, Sutter Home White Zinfandel, Stella Rosa Prosecco, Cupcake Moscato, J Vineyards Pinot Noir, Ecco Domani Pinot Grigio
Sangrias - Black Hatter
Sutter Home Cabernet, Blackberry Schnapps, Blended with cranberry and lemon juice, fresh muddled blackberries and seasonal fruit.
Sangrias - Blush Peach
Sutter Home White Zinfandel, Peach Schnapps, Blended with pineapple and cranberry juice with fresh fruit.
Non-Alcoholic
Cherry Limeade
Grenadine, Fresh Lime Juice, Simple Syrup, Layered with Lemon-lime soda and crushed ice, with a cherry on top
Fruity Punch
A smooth blend of Cranberry and pinapple juices topped with ginger ale.